Our services:
- Cold storage and warehouse
- Refrigerated transport worldwide
- Storage and handling
- Quality control
- Release by veterinary inspector
- Container traffic
- Costums clearance
- Your specialist for transports to
the CIS-states and many more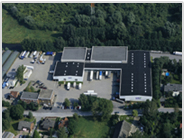 0°



-5°



-10°



-15°



-20°



-25°



-30°



-35°



-40°
Imprint
responsible for the content
Publisher & Editor
Lero internationale Spedition GmbH
Billwerder Billdeich 45
22113 Hamburg

Managing Director:
Hinrich Sohrt

Registrar of Companies:
Amtsgericht Hamburg, no. HRB 82 501
VAT Reg. No. DE 181764823

tel +49 (0)40 / 733 208-0
fax +49 (0)40 / 733 208-88

Note
We permanently check and update the information given on this website. Nevertheless, neither the provider nor Lero internationale Spedition GmbH are liable for the contents or the up-to-dateness, accuracy and completeness of websites we refer to via hyperlink.

The contents of this website as well as the form in which they are presented are covered by copyright. If not explicitly designated otherwise, information or data, especially editorial material or pictures, may not be reproduced except by formal agreement given by Lero internationale Spedition GmbH.