Our services:
- Cold storage and warehouse
- Refrigerated transport worldwide
- Storage and handling
- Quality control
- Release by veterinary inspector
- Container traffic
- Costums clearance
- Your specialist for transports to
the CIS-states and many more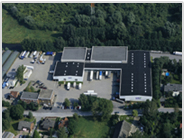 0°



-5°



-10°



-15°



-20°



-25°



-30°



-35°



-40°
Some Impressions
The duties of a forwarding agency are not limited to motorway or ordinary road transport. There are a lot of operational tasks to be solved at the office and warehouses. Timetables must be coordinated. Arrangements with customers and partners are to be made.
Our team does all that with heart, mind and know-how. So that every freight arrives where you require it.